La superposition, tout du moins si l'on en juge par les derniers défilés prêt-à-porter Automne-Hiver 2014, sera plus que jamais à l'honneur dans les saisons à venir. J'en use et abuse pour ma part et je vous propose aujourd'hui une sélection de pièces qui se plient tout naturellement et très volontiers à l'exercice.
Layering - at least judging from the last Fall Winter 2014 ready-to-wear fashion shows- will be in the limelight more than ever in the seasons to come. I use and abuse it for my part and today I want to share a selection of pieces that naturally and readily bend to the exercise.
Le pull court, sur une robe ou pour laisser entrevoir un haut en dentelle sur un pantalon.
The cropped sweater, worn over a dress or with pants and a lace top peeking out.
Zara

La chemise en jean polyvalente et parfaite en toutes occasions!
The denim shirt, versatile and perfect for any occasion!
Mango
La chemise en dentelle, contraste bienvenu et touche de féminité dans une tenue très masculine.
The Lace shirt, welcome contrast to bring femininity to a very masculine outfit.
La Redoute
La chemise résille, pour l'esthétique punk.
The fishnet shirt, for the Punk aesthetic.
Place des Tendances
La chemise à carreaux
, à mélanger à d'autres imprimés.
The plaid shirt, paired with different prints.
Monki
Le haut en dentelle
, idéal sous un pull court, à découpes ou aux manches trois-quarts.
The lace top, ideal worn underneath a cropped, short or three-quarter sleeves sweater.
Etam
La jupe en résille, sous un sweat un peu long et sur un jegging, démonstration bientôt dans un look;).
The fishnet skirt, underneath a lonf sweatshirt and over a pair of jeggings, demonstration to come soon in a look;).
Pimkie
La jupe ou robe en voile sur un pantalon.
The chiffon dress or skirt over a pair of trousers.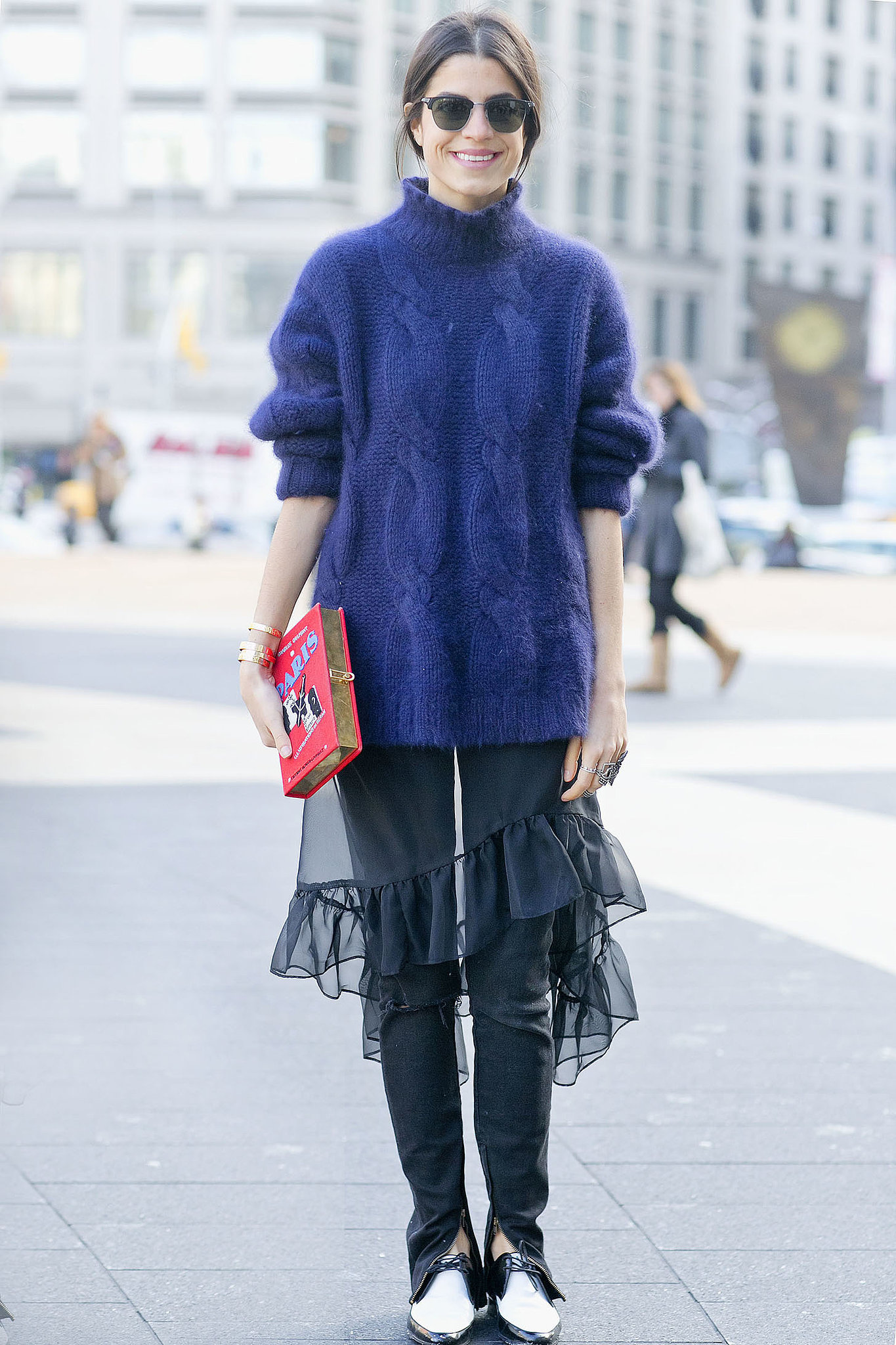 Leandra Medine
Le tutu, pour faire ressortir la danseuse qui est en vous ;) !
The tutu, to bring the ballerina in you ;) !
Who What Wear


Et le jegging, porté sous n'importe quelle jupe ou robe, plus facile à porter qu'un pantalon et plus flatteur également.
And the jeggings, underneath any skirt or dress, easier to wear and more flattering than a pair of trousers.
Zara